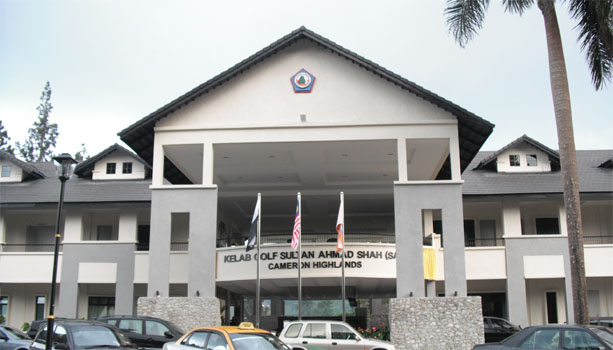 Cameron Highlands Sultan Ahmad Shah Golf Club
Brinchang boasts the only golf course in the highlands. The 18-hole, par-71 Cameron Highlands Golf Course is quite challenging with tricky greens, undulating fairways, thick rough, meandering streams and fine sand bunkers. The Golf Course is open to public. This well-manicured course comprises luxuriant green fairways with well-developed trees, fine sand bunkers, tricky greens and forgiving rough; providing what is probably the coolest and most pleasant golfing environment in Malaysia.

The course is situated in a valley at 5,000 feet above sea level, and is carved with precision out of the foliage and forests of the Highlands. Tree-covered mountains surround the entire course, providing a spectacular backdrop to the pristine beauty of the course.

This 18 hole, par 71, 6101 metre golf course provides a wonderful opportunity for a full day's golf, or simply a quick 9 holes before sundown. The distance from the Resort to the first tee is merely minutes; and one can nip back for a snack or a drink at leisure.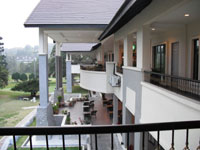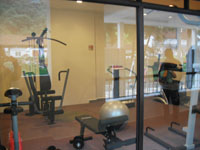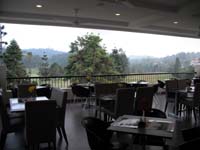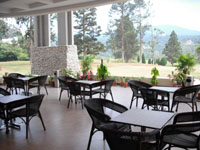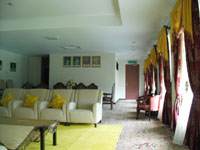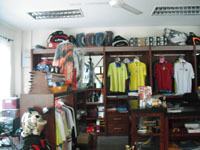 Facilities:
-Changing room/showers
- Lockers
-Cafeteria
-Golf shop for rental of clubs, trolleys and shoes
-Royal Meeting Room
-Spa Room
-Function Room
-Gymnasium Room
-Restaurant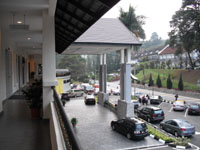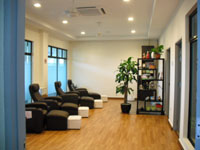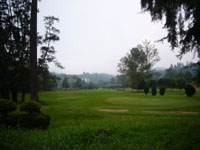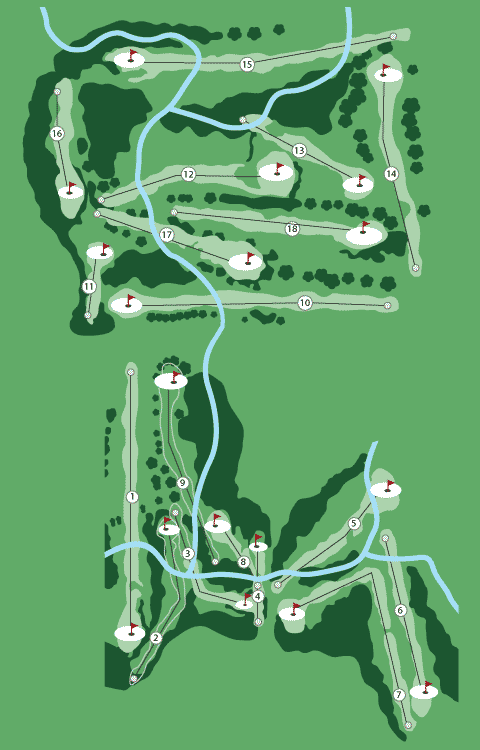 Cameron Highlands Golf Field Map
Caddy Fee:
-Class 'A' = RM 10.00 for 9 holes
-Class 'A' = RM 20.00 for 18 holes
-Class 'B' = RM 8.00 for 9 holes
-Class 'B' = RM 16.00 for 18 holes

Golf Equipment Rental:
-Full Set - For 9 or 18 holes & all-day golfing RM 40.00 daily
-Golf Shoes (available sizes only) RM 10.00 daily
-Golf Trolleys for 9 holes/18 holes RM 8.00/RM 16.00 daily

Course layout/ distance/ par:
-Par - 71
-Fairways - Cowgrass
-Green - Serangoon
-Walking course
-Course rating - 131 (Blue)
-Slope - 69.4 (Blue)
-Par 5 - 4 holes
-Par 4 - 9 holes
-Par 3 - 5 holes
-Out - 2941 m
-In - 2638 m
-Total - 5579 m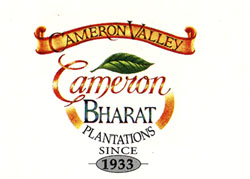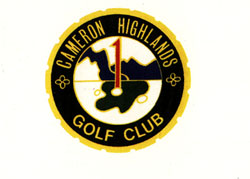 Cameron Highlands Sultan Ahmad Shah Golf Club
P.O Box 66
39007 Tanah Rata
Cameron Highlands
Pahang Darul Makmur

Tel: 605-491 1126
Fax: 605-491 1728
Copyright 2009 by CameronHighlandsInfo.com. All Rights reserved. E-Mail: webmaster@cameronhighlandsinfo.com