Copyright 2009-2013 www.cameronhighlandsinfo.com All Rights Reserved.
webmaster@cameronhighlandsinfo.com

Designed by JJ NETWORK
Usage website states your compliance of our Terms & Conditions and Privacy Policy.
For best view use 1024 x 768 resolution; MSIE v.8 or Firefox 3.5+


Search About Cameron Highlands Now!

Cameron Highlands Travel Guide
Entertainment In Cameron Highlands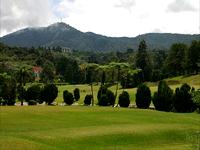 Golf Course - Brinchang

Brinchang boasts the only golf course in the highlands. The 18-hole, par-71 Cameron Highlands Golf Course is quite challenging with tricky greens, undulating fairways, thick rough, meandering streams and fine sand bunkers. As rains are quite common in the afternoon, it is advisable to play early in the morning. The Golf Course is open to public. Green Fees are RM40 on weekdays and RM60 on weekends or public holidays. Caddy Fee is RM18.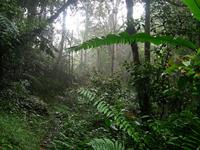 Jungle Walks - Tanah Rata and Brinchang

There are many interesting jungle walks in Cameron Highlands. Some are just a short gentle stroll and others a half-day stiff track for the very fit. All are enjoyable and worth venturing on. If you need help to choose the walks best suited to your needs, most hotels and guest houses are very knowledgeable and helpful on the subject.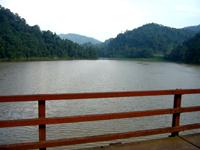 Sultan Abu Bakar Lake(Fishing) - Ringlet (Habu)

The largest lake in Cameron Highlands. Parts of the lake is currently open for the public view. Habu lake also is a good fishing place in Cameron Highlands. 15 pound Cat Fish, Koi Fish, Raw Fish & any more caught in Habu lake.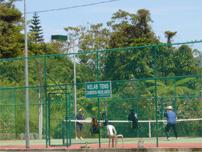 Tennis Course - Tanah Rata

Outdoor tennis course in Tanah Rata is located behind public library. If you really want to play tennis please contact local official Pejabat Daerah Tanah Rata to booking. Another outdoor tennis course is under Strawberry Park Resort. Indoor tennis course is located on Equatorial Hotel.
---
---
---





Follow Us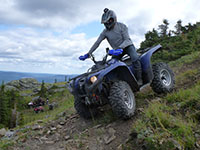 ATV Safari - Kuala Terla

It is a perfect setting for a challenging ride where the visitors ride the ATV within the untouched reserved tea plantation. Nature lovers will be thrilled to have the privilege to whiz around the forest while enjoying pristine tropical surroundings.

---