Copyright 2009-2011 by CameronHighlandsInfo.com. All Rights reserved. E-Mail: webmaster@cameronhighlandsinfo.com
---


Search Any Information About Cameron Highlands Now!

SPM Resort Home

SPM Resort Home is situated in the cool heartland of Cameron Highlands, a well-liked family holiday destination. A short 5 minutes drive from the town of Tanah Rata, this unique Tudor architecture styled bungalow is perched on top of Puncak Arabella hill overlooking the magnificent Gunung Brinchang.

Location: Tanah Rata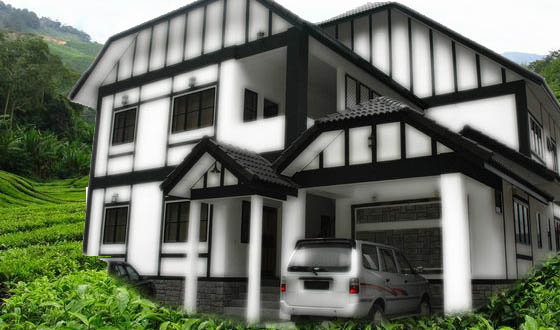 SPM Resort Home
Location: Tanah Rata, Cameron Highlands
Facilities:
SPM Resort Home have three 2/3 Bedrooms Suites that cater up to 24 people. Each Suite has its own living area and private entrance.

*All Suites have ASTRO TV
*Instant Hot Water Shower
*Cooking facilities
*Single luxury divan beds with warm comforters, towels and fully carpetted floors.
*Board games manufactured by the company can be borrowed for leisure play during your invited stay at our place.
SPM Resort Home
Tel: +6016-2025800 (call)
Tel:+6016-3315765 (sms)
Fax: +603-58827587
Email:
spmch@streamyx.com
Booking Now By: