Copyright 2009-2013 www.cameronhighlandsinfo.com All Rights Reserved.
webmaster@cameronhighlandsinfo.com

Designed by JJ NETWORK
Usage website states your compliance of our Terms & Conditions and Privacy Policy.
For best view use 1024 x 768 resolution; MSIE v.8 or Firefox 3.5+


Search About Cameron Highlands Now!

Cameron Highlands Travel Guide
Cameron Highlands Local Tour Campanies:
View All Cameron Highlands Local Tour Campanies Brochure & Price List
Notice: Before you see the local tour company brochure please choose carefully because after buy the package are not returnable. (Transport & food provide are not show in brochure please ask before you booking)


TJ Nur Travel & Tours Sdn Bhd
KPL/LN: 803074-K


Location: Tanah Rata
Phone: +605-4913811


Cameron Service
KPL/LN: IPO282163-D


Location: Tanah Rata
Phone: +6012-5291774


Ecocameron Travel & Tours Sdn Bhd
KPL/LN: -


Location: Tanah Rata
Phone: +605-4915388


CS Travel & Tours Sdn Bhd
KPL/LN: 1673 (181277-H)


Location: Tanah Rata
Phone: +6012-5689722

Cameron Secrets Travel & Tours Sdn Bhd
KPL/LN: 4501 (712013-X)


Location: Tanah Rata
Phone: +605-4912888



Kang Tours & Travel Sdn Bhd
KPL/LN: 5271


Location: Tanah Rata
Phone: +605-4915828


Cameron Travel & Tours Sdn Bhd
KPL/LN: 1755


Location: Tanah Rata
Phone: +605-4912041


Hill Top Travel & Tours Sdn Bhd
KPL-TDC: 5758


Location: Tanah Rata
Phone: +6017-5941192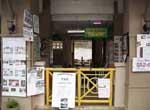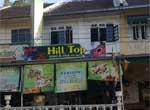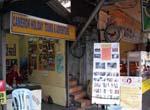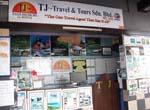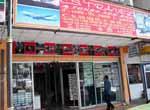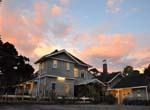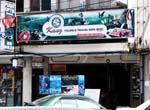 Even independent travelers find that sometimes there are activities they cannot or don't want to do by themselvesChiking, rafting, or other outdoor activities that require equipment, guides or access to remote locations.

While you may choose to work with a tour operator from your own country and book a trip before you arrive in your destination, it is sometimes cheaper and easier to work with a local tour operator, outfitter or guide and make your arrangements when you arrive. Working with local guides and outfitters is also a responsible way to support the local economy and community.

Finding and choosing reliable local tour operators is not difficult in most cases. Below are a few guidelines to help you no matter where you plan to go or what you plan to do.

WHY USE A LOCAL GUIDE OR TOUR OPERATOR?
Sometimes, it easier and more convenient to work with a tour operator based in your own country. But there are other circumstances in which working with local tour operators and guides is not only preferable, but necessary.

Time and Flexibility
If you are traveling independently, you may only want to spend a small part of your time on an organized tour of any kind. In this case, it makes sense to work with a local tour company or guide who can help you with a specific activity or destination, while you retain the freedom and independence to do what you want for the rest of your trip. For those whose travels dont follow a fixed itinerary, working with a local tour operator or outfitter allows you to take advantage of what a destination has to offer without planning in advance.

Knowledge and Access
In many locations, local guides and tour operators have the inside knowledge of a destination and access to certain areas or attractions that a foreign company may not. In fact, many foreign tour companies often HIRE local guides and companies to handle arrangements in-country! If you need want The Amazing Rafflesia, it would make sense to hire a local.

Responsible Travel
Working with local tour operators and guides is fundamental to the ethics of responsible travel. When you pay a local company or guide for their services, you support the local economy and help tourism become a positive impact on the local population.

Adventure and Cultural Tours
These tours usually incorporate some kind of activity that requires equipment and guides, or involve access to local villages or attractions not open to the public. Rafting, trekking and village visits all activities that local adventure tour operators and outfitters offer for a reasonable cost.

Multi-day cultural and adventure tours are also offered by local tour operators, and will often include accommodations and meals, as well as guide services, transportation and equipment. In some cases, local tour companies and outfitters will rent you equipment, drop you off and pick you up, and the rest of the time, you are on your own.

Local Guides
Whether you are planning a trek in the Gunung Brinchang and Irau, an excursion to remote ruins or villages, or a walking tour of a city, sometimes it's a good idea to hire a local guide to accompany you, show you the way, and give you some inside background. These guides are often independent contractors who may be associated with a tour office or company. In some locations, local guides must be certified and licensed (ask to see the guide's license, if that's case), while in others, it's wide open. Be wary of "unofficial" guides in tourist cities, and if in doubt, contact the tourist office or your hotel for a recommendation of a local guide.

Car and Driver
In many destinations, you can hire a car and driver to take you wherever you want to go. Cars and drivers can be hired for a few hours, a few days or even a few weeks, depending upon your desires and budget. Sometimes, this is a good way to get around if you don't want to rent a car (or can't) and/or don't want to deal with local public transportation. In certain countries (Bhutan, for example), it's the only way to go! If you hire a guide to come with you, you get an in-depth personal tour, with all the independence you want.

On longer trips, you may be responsible for paying for gasoline, but you won't have to pay for lodging or meals for your driver. Whenever hiring a car and driver, make sure to inspect the vehicle--especially the tires--(you don't want to be stranded in the middle of nowhere when it breaks down)Cand set the price and details (do you pay for gas, etc.) before you agree to go.

CHOOSING A LOCAL TOUR OPERATOR OR GUIDE
Perhaps the most important thing to look for is reliability and safety. Ask to see the local tour operator's brochures, licenses and equipment. Also ask for references. While it may be difficult to contact references if you are already in the destination, if you get references while you are still at home, you can call and ask about the tour operator or guide before you leave.

Some local tour operators and guides will show you letters of praise from foreigners who have used their services. While these may be impressive, be your own judge and listen to your instincts. Ask questions about the route, safety precautions, accommodations, etc. If you are concerned, ask your hotel managers and the local tourism office for their assessment or recommendation of a company or guide.

Always confirm prices before you agree to anything. Make sure you know what equipment or costs you must cover or provide. If there is a contract or waiver to sign, READ THE FINE PRINT! If pre-payment or a deposit is required, make sure you have IN WRITING and understand the conditions for getting your money back. If possible, pay by credit card, in case there is a problem.

Generally, local tour operators and guides are reliable, honest and hardworking. It's not in their best interest to cheat or harm travelers: word gets around fast and they will be out of work. Don't be distrustful, just cautious: you wouldn't book a tour at home without checking things out first, either. And, if you are particularly pleased with a guide's or tour operator's services, a tip is appreciated, and so is a positive recommendation for other travelers.


Titiwangsa Travel & Tours Sdn Bhd
KPL/LN: 1026 (157313-V)


Location: Tanah Rata
Phone: +605-4914181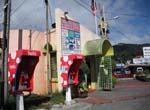 Online Booking Tour >>>
Online Booking Tour >>>




Follow Us