Copyright 2009-2013 www.cameronhighlandsinfo.com All Rights Reserved.
webmaster@cameronhighlandsinfo.com

Designed by JJ NETWORK
Usage website states your compliance of our Terms & Conditions and Privacy Policy.
For best view use 1024 x 768 resolution; MSIE v.8 or Firefox 3.5+


Search About Cameron Highlands Now!

Cameron Highlands Travel Guide
Shopping Guide, Cameron Highlands
---
Cameron Highlands shopping all about flowers, vegetables, plants, tea and fruit. Visitor buy unique souvenirs that reflect the natural heritage of Cameron Highlands, such as preserved insects, wooden handicrafts and rattan baskets. The tea plantations also have centers which retail tea products and souvenirs.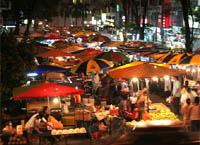 Night Market(Pasar Malam) - Brinchang

The Brinchang Night Market takes place just opposite the police station on Friday and Saturday nights(open every day on holiday season and public holiday). The best way to experience the local culture, Malaysian's night markets better-known locally as 'pasar malam' - are a delightful and colourful affair. A bargain-hunter's paradise, the pasar malam employs an open-air concept, where street vendors take over a stretch of road or street and peddle their wares along it.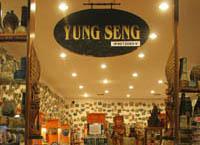 Yung Seng Souvenir Shop - Tanah Rata

Yung Seng Souvenir Shop, a slightly more upmarket shop with an interesting collection of handcrafts and utensils of the Orang Asli, the indigenous inhabitants of Malaysia. Items tend to be based around anything to do with Cameron Highlands, everything from highlands tea to Asli Craft woodcarvings.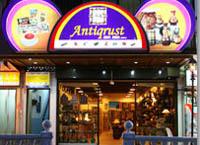 Antiqrust Sdn Bhd - Brinchang

Antiqrust Sdn Bhd manufactures indoor decorative vases of various sizes and shapes. Our current range of Copper Art was developed in 2002, in partnership with a master artist of 40 years of experience. The art is created on copper foil and is embossed and framed, something entirely new and unique. In 2003 we developed a range of products for the tourism and souvenir market. These products include, magnets, key chains and wall hangers, all created with a delicate moulding and finished by individual hand painting.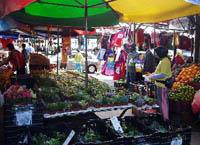 Open Air Market - Kea Farm

There are a few open air markets in Cameron Highlands where you can shop to your heart's delight for vegetables, fruits and delicious snacks. The most well-known day market takes place daily in the Kea Farm, located around 2 km away from Brinchang town where the Equatorial resort is. Open from early morning till the late evening, this is where you can purchase freshly plucked vegetables, strawberries, sweet corn and other delicious greens. There are also several restaurants and cafes in the vicinity.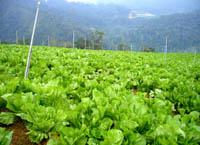 Vegetable Farms - Ringlet to Kampung Raja

Farms are numerous in Cameron Highlands, from Ringlet all the way to Kampung Raja, farmers grow perennial flowers, green vegetables, corn stalks, cactus and strawberries. Most of the farms are located alongside the main road from Ringlet to Kampung Raja.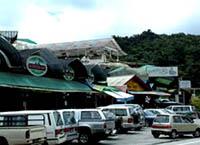 Multi Crops Central Market - Brinchang

Multi Crops Central Market is located after Brinchang Town. The complex is not really a market, but more of a landscaped garden filled with an array of plants, cacti, flowers, handicrafts and souvenirs that you can purchase. There is also a cafe inside with tables situated strategically around the garden so you can have a peaceful afternoon tea.The Multi Crops Central Market is a popular stop for local visitors. Be aware that on peak tourist and local festive seasons, the market can be very packed.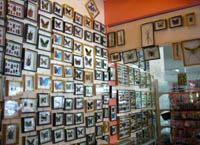 Butterfly Parks - Kea Farm

The butterfly parks are also good places for purchasing souvenirs from the Cameron Highlands. Both Butterfly Garden and Butterfly Farm have a shop at their top floors dedicated to traditional handicrafts and fashion clothing. The Butterfly Garden even has a small plant nursery where you can purchase cacti and flowers.
---
---
---
---
---
---




Follow Us