Search About Cameron Highlands Now!
Cameron Highlands Travel Guide
Copyright 2009-2013 www.cameronhighlandsinfo.com All Rights Reserved.
webmaster@cameronhighlandsinfo.com

Designed by JJ NETWORK
Usage website states your compliance of our Terms & Conditions and Privacy Policy.
For best view use 1024 x 768 resolution; MSIE v.8 or Firefox 3.5+



Bus Service To Cameron Highlands
Please be aware that although we have listed the time schedules and pricing for the coaches, it is best for you to contact the bus companies directly for the most updated time schedules and ticket prices. Due to the fuel hikes and the government's directive to maintain the ticket prices, many bus companies have reduced their frequencies to save cost.
Express Bus schedules from the Kuala Lumpur, Penang & Singapore to Cameron Highlands
How to Book Coach Tickets?

1.Follow Booking Step 1 to Step 6

1) Search your trip > 2) Schedule Result > 3) Choose Seats > 4) Passengers Details > 5) Booking Cart > 6) Make Your Payment > 7) Print out the Order Summary

After booking process(Step 1 to Step 6) is done, you will receive an Order Summary via email from us. Print out the Order Summary or 2nd Email to redeem the actual boarding ticket at counters on your departure date.
Online Booking Coach Ticket from Hatyai, Malaysia & Singapore Now!
---
---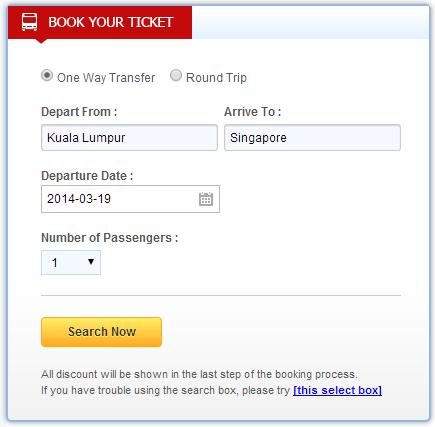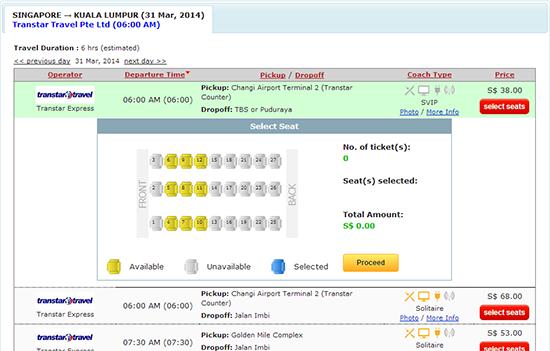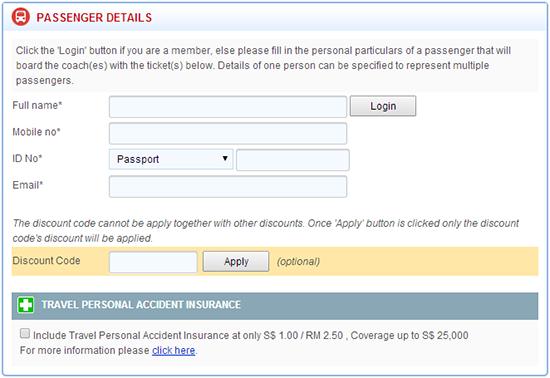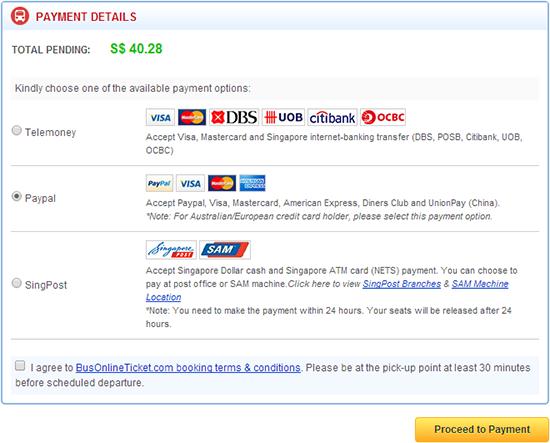 4. Make Your Payment & Print out the Order Summary
Choose the travel destination to view more information like bus model, interior seat, realtime schedules, contact, address, pickup & drop off place.

Kuala Lumpur - Cameron Highlands
Penang - Cameron Highlands
Singapore - Cameron Highlands
Express Bus schedules from the Cameron Highlands to Kuala Lumpur, Ipoh, Penang, Malacca & Singapore