Search About Cameron Highlands Now!
Cameron Highlands Travel Guide

How Use Credit Card & ATM Card(Debit Card)To Book Hotel at Agoda.com & Booking.com
---
Step 1: Search your hotel

1.Type what country, city, airport, area or landmark your preferred hotel is located.
2.Choose what date you would like to check in by clicking the calendar icon.
3.Click the drop down button and choose how many nights you would like to stay in the hotel. (When you have already clicked on the number of nights, the checkout date will automatically change.)
4.Click the CHECK RATES button.
Credit Card
credit card is a payment card issued to users as a system of payment. It allows the cardholder to pay for goods and services based on the holder's promise to pay for them. The issuer of the card creates a revolving account and grants a line of credit to the consumer (or the user) from which the user can borrow money for payment to a merchant or as a cash advance to the user.

A credit card is different from a charge card: a charge card requires the balance to be paid in full each month. In contrast, credit cards allow the consumers a continuing balance of debt, subject to interest being charged. A credit card also differs from a cash card, which can be used like currency by the owner of the card. A credit card differs from a charge card also in that a credit card typically involves a third-party entity that pays the seller and is reimbursed by the buyer, whereas a charge card simply defers payment by the buyer until a later date.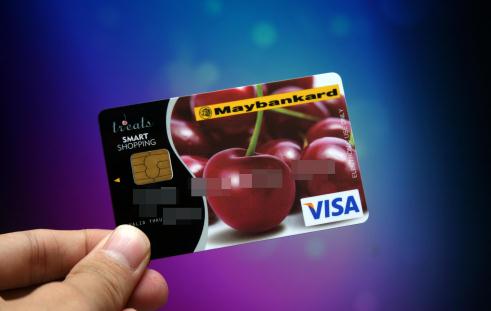 ATM Card / Debit Card
An ATM card (also known as a bank card, client card, key card, or cash card) is a payment card provided by a financial institution to its customers which enables the customer to use an automated teller machine (ATM) for transactions such as: deposits, cash withdrawals, obtaining account information, and other types of banking transactions, often through interbank networks.

It can also be used on improvised ATMs, such as merchants' card terminals that deliver ATM features without any cash drawer (commonly referred to as mini ATMs). These terminals can also be used as Cashless scrip ATMs by cashing the fund transfer receipt at the merchant's Cashier.
How To Online Book Hotel Room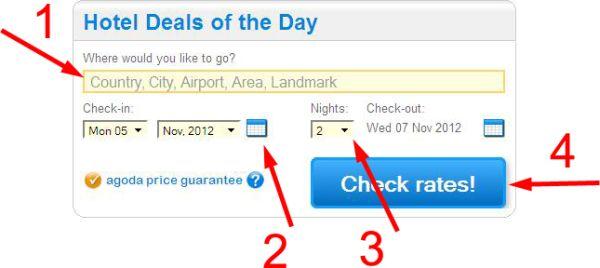 Step 2: Check availability and room rates

Click the hotel name to see whether or not your chosen hotel has an availability on your desired dates.
Step 3: Choose room type and select number of rooms.

In able for you to see the amenities and details about a certain room type, you have to:
1.Click room info below the photo of the room type you want to check. Knowing how many people a room can accommodate is also important in booking hotel room reservations.
2.Move your cursor on top of the human icon to see how many people the room can accommodate.
3.Specify how many rooms you need by clicking the drop down button on the column No. Rooms
click book it.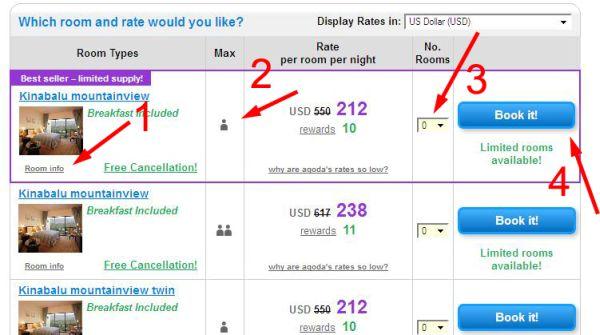 Step 4: Review all the booking details and provide the means of payment.

Be reminded to check first all the details on your reservation before you provide your credit card details. It is vital to check if you are booking the right hotel, if you have put the right dates, and if you have input the right number of room/s and guest/s.

You can see these information on booking details which is on the left side of the screen. You also have to check the room information to make sure you are getting the room type you want. In this section, you will also see what the room type includes (ex. breakfast, wifi), what the cancellation policy is, the breakdown of the fees, and the total price which will be charged on your card.

After checking and understanding all the details on your reservation, you have to provide your credit/debit/ATM card details by simply filling out all the information asked.

Booking hotel reservations online always require you to give your credit card information. This is the only possible way for the booking to push through.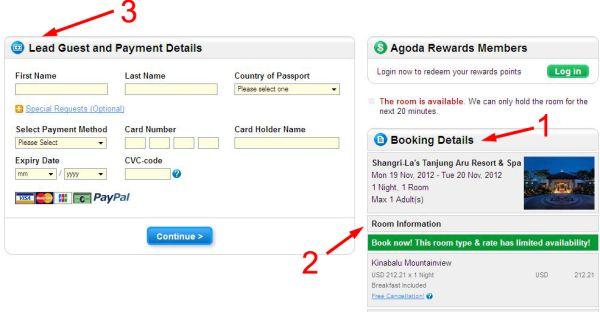 Step 5: Complete the booking.

Click the continue button and voila! Your booking is already completed.
Step 6: Print your booking form and bring to the hotel.

After successfully booking your hotel room reservation, you will be given a confirmation with all the booking details on it. You just have to print it out and present it to the front desk when you check in.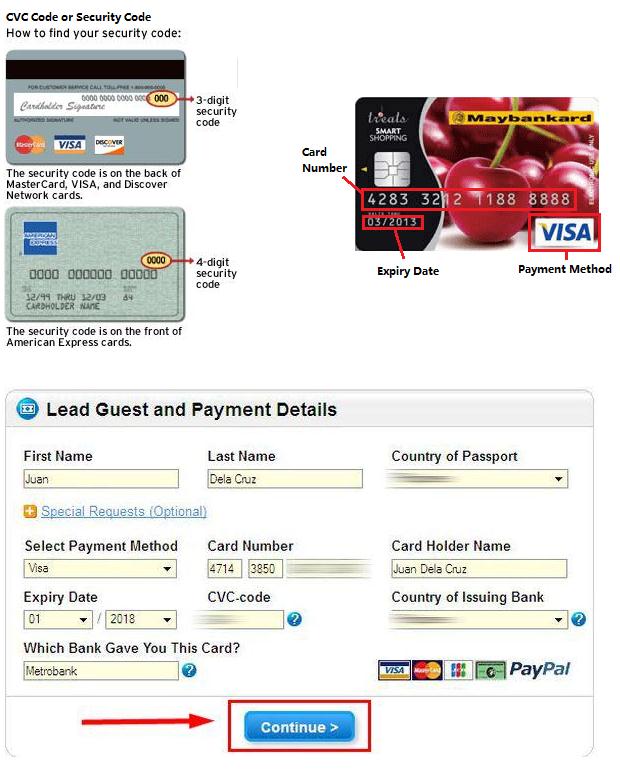 Booking Now By:



Copyright 2009-2013 www.cameronhighlandsinfo.com All Rights Reserved.
webmaster@cameronhighlandsinfo.com

Designed by JJ NETWORK
Usage website states your compliance of our Terms & Conditions and Privacy Policy.
For best view use 1024 x 768 resolution; MSIE v.8 or Firefox 3.5+