Copyright 2009-2013 www.cameronhighlandsinfo.com All Rights Reserved.
webmaster@cameronhighlandsinfo.com

Designed by JJ NETWORK
Usage website states your compliance of our Terms & Conditions and Privacy Policy.
For best view use 1024 x 768 resolution; MSIE v.8 or Firefox 3.5+


Search About Cameron Highlands Now!

Cameron Highlands Travel Guide
Thing To Do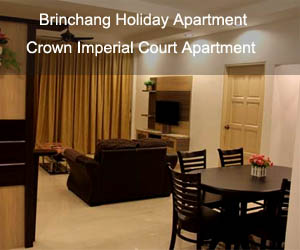 For tourists, the attractions are in the nature of heritage and environment and serenity, rustic life in a city in the highlands, which is very different from a cosmopolitan city.

For visitors, Cameron Highlands can provide a good retirement from the madness of the city and the warmth of the tropics. May you spend your holidays in the cool and beautiful place where the green and peaceful landscapes abound in the green environment.

In fact, the combination of Cameron Highlands wonders of the natural and cultural wealth to provide an unforgettable experience for all who are willing to visit this beautiful destination in Malaysia.
Our Recommended List :
1.Visit the tea plantations
*Boh Tea Plantations in (Gunung Brinchang & Habu)
*Plantation Sungai Palas tea and Cameron Valley Tea Plantation

2.Visit flower nurseries and strawberry farm
(The best season to enjoy strawberries is the dry months from April to June.)

3.Visit the famous Rose Centre & Cactus Valley Brinchang

4.Visit the 'Pasar Malam' night market which takes place every Friday, Saturday and holiday season (the stands are set up at 4pm)

5.Trek in Gunung Brinching (Mossy Forest)

6.Have a short walk from Waterfall Robertson

7.Visit the Rafflesia Tour

8.Visit the old traditional British culture YE OLDE SMOKEHOUSE & THE LAKEHOSE




Follow Us